Just a sort update on a small thing that totally rubs me the wrong way. I recently bought a nifty eSports headset. One of the reasons was to not to depend on the built-in mic of my MacBook Pro. The mic is ok in most cases. But I have been playing some Starcraft 2 sessions where some of the guys from my team were in the same room. This makes voice chat impossible with the built-in mic. The mic picks up both voices in the room and causes all sorts of nasty echoes and feedback and everything.
But with the new headset, this should be working much better now, right? Right? Well, I wouldn't know. Because it turns out that the state-of-the-art MacBook Pro doesn't have a microphone plug. It does have a line-in but that line-in is "unpowered" so it doesn't work with a microphone that doesn't run off it's own juice.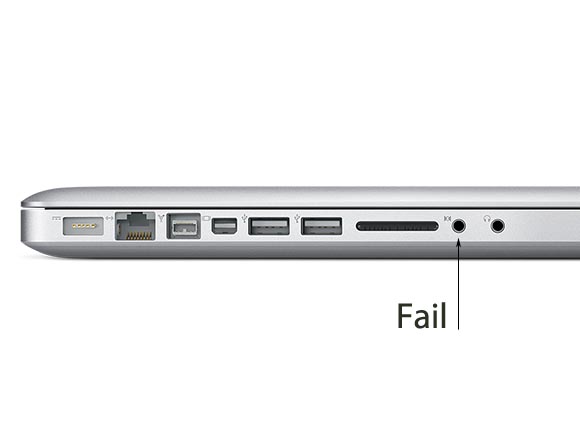 This changes everything
I'm flabbergasted. I never even heard that line-in plugs could be underpowered. My whole life I have only seen line-in plugs that work just fine with microphones. Even my old, tiny MD player had a microphone plug. I tried plugging the headset into other notebooks to see if they were broken. Every shitty no-name throwaway netbook has a microphone plug. It's completely beyond me how a company would decide to release a product with such a vital feature missing. I'm still hoping that this is some bizarre driver issue or misunderstanding.
Because you know what I need to do now? I need to buy an entire USB sound card just to have a way to plug in a headset into a MacBook Pro. And of course, that USB sound card will take away half of my existing USB ports. The other port will be taken by the mouse and I'm officially tapped out on USB ports. I'm starting to think that this whole Apple thing wasn't such a good idea after all.