I like to play games. I want to play a lot of games. But playing games takes a lot of time. And I don't have much time. Thus begins a vicious circle of money-spending and frustration some of you might be familiar with.
First I have no time to play games and when I do, I often end up being drawn to hardcore titles (Monster Hunter Tri) that take a lot of time. To make matters worse, I like to explore those games very thoroughly, so I spend even more time on each title. I end up having games that I set aside to play later, after I finish the current one – the infamous "backlog". As I see my backlog grow, I get frustrated because I can't seem to make any progress at reducing it. I get the impression that I'm doing the same thing over and over again. So I end up buying new games because that doesn't take time. That way, I get cool, new stuff I can look forward to. However, those new games only add up to my already big "backlog". After the initial high wears off I get even more frustrated and so on…
Having all current gaming systems made matters even worse since in my mind, each system has a separate backlog. DLC is yet another problem – invisible backlog is so much easier to forget… until it suddenly comes back to you. But recently even that doesn't work anymore. My backlog got so huge I fear I won't be able to play all those games.. EVER! I consider some drastic measures like a videogame-cation: taking a couple of weeks off to finally get some solid play time in. But for now this is impossible, of course. At least not until TRAUMA is done.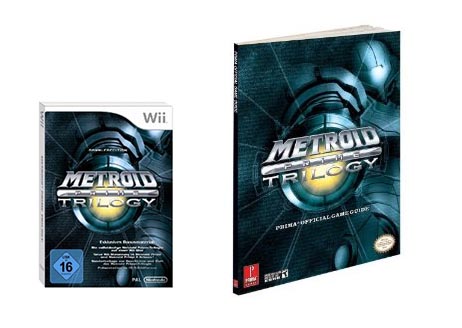 Collections: Methadone for videogame backloggers?
Recently I discovered I took a different, not necessarily better strategy. I started getting games I already played. I just got the Metroid Prime Trilogy. I already played trough all 3 parts and I own them independently. My rationale was that I enjoy the series a lot and the trilogy would be a nice addition to my collection. I can try them briefly and I won't feel bad if I never get around playing them seriously. My Dreamcast collection also has some potential because a lot of the titles I played were bootleg copies. But doing that feels very wasteful and won't work for long anyway. I may have a problem
Do you also have a Backlog? What do you do about it?