This is nothing new. iI's just something I believe works in 90% of all games out on the market (AAA or small/casual/indie).
0. Create a game with both old (known) and new game design mechanics.
Even if the new mechanics are not perfect, this concept shall help you get people to enjoy your game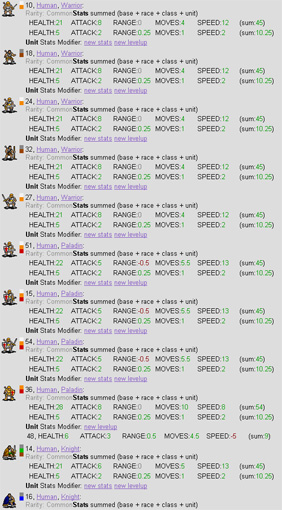 nothing is to ugly – if you polish the "fun" part
1. Build a sandbox/prototype version of your game (programming!) where you add one sub-mechanic after another, programming/adding whatever your game-mechanic(s) need(s). [i.e. basic level design, basic enemies, pickups, resources, whatever].
2. Try to do only the most necessary things. i.e. leave effects (visual/particle/sound) out. Use programmer art / existing game art to jump start programming. In other terms: develop game-play, all else is of minor interest (and yes: I'm very interested in aesthetics)
3. Tune, add, remove (sub-)features until you are having fun, every time something makes fun try to keep it in this form (imagine RPG-alike "skill", try to conserve the thing that makes fun as a "skill") and add new things creating new sub-features (new skills)
4. When all your sub-features come together, create a flow in which all can be used (i.e. easy enemies in a RPG-alike dungeon crawler require skill "close range fight", better enemies require "first far range, then close range fighting", …)
5a. You will never be satisfied with your features, you will always believe that the game needs more features (adding) or better (tuning) or less (removing and improving what's left) or exchanged (removing and adding new things).
5b. BUT if you spend a lot of love and time into creating your sub-mechanics, players will be able to experience the love. This is what counts!
7. Use "try to make players come back for wanting more (Rule 77 )", add turn based game-play. This will most often happen due to meta game-play "wrapping" around your inner mechanics. For example the RPG-dungeon-crawler returning to a town for shopping, then back to the dungeon, is clear turn based game-play: you see something expensive and cool in town and thus go earn more gold by using the good (but never perfect) core-game-play mechanics.
8. Also create hard levels / hard tasks / hard puzzles so that players will loose due to the lack of something that THE GAME will provide (knowledge from a second look at the level, level-up gained sub-mechanic, etc.) [be sure to now let players loose due to something they lack (intelligence in solving puzzles or eye-hand-coordination-speed for controls, etc.). These hard levels are also fitting to the "turn based meta gaming" concept. Players will want to solve the hard task and will try again (typically with new insights or after trying something easier first, etc.).
9. Because of the lure of your game to show constantly / often new things (your creatively created sub-mechanics), players will want to continue to play and because of the meta-game will fall in love with your game. Simply the satisfaction from the meta game ("turns") will glue your players to your game. They will grow more and more used to minor problems of your game and will reach the same state you as a game developer reached: love to the game details.
10. People will be very happy to have your game. (i.e. play)
11. The remaining trick is, how to lure people into loving your game BEFORE they love it. i.e. how to lure them into playing at all. see marketing / pr campaigns of all kinds (from AAA big budget marketing to personal indie presence in forums/blogs/etc.)
the result shall be: people buy your game.