Last year I made a short presentation on TRAUMA at the FROG conference in Vienna. I recently realized that there are actually videos of the conference online. They are a little hidden but you can pretty much watch the entire conference here.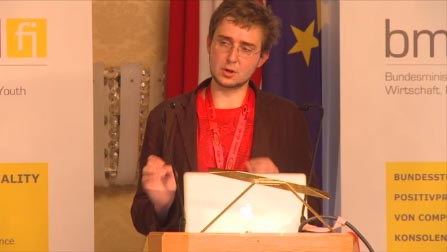 Click here to watch videos of the presentations.
Besides my talk, I strongly recommend checking out the presentations of Ian Bogost and Katie Zimmermann. As expected, they are tremendously inspiring. The only problem is that sadly, you cannot watch what happened afterwards.