Quick question to you, my lovely readers. Being the host of a Podcast dedicated to Monster Hunter, I have a good reason to import the new Monster Hunter Portable 3rd, which due to be released soon in Japan. It seems that the game will be released with a special edition Sony PSP which I am vaguely interested in because of it's seemingly improved analogue nob.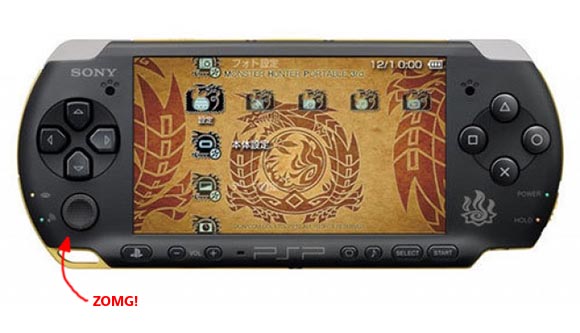 All I want for christmas is a Monster Hunter 3rd PSP… alright, Sony, where is my check?
But this creates the problem: how do I import this? For some time I liked using PlayAsia.com to import my Japanese games. This worked well until recently. Now it seems like a lot of items tend not to be available for shipment to Germany, including Monster Hunter Portable 3rd. This is only limited to some specific items. PlayAsia does ship to Germany in general. I chalk it up to the Internet being broken.
So what now? Of course I can always use eBay. Fair enough, there are enough deals in there already. But I would still prefer a real online shop. I would want to order the game AND the console from the same source in order to save on shipment.
So I have a question to my readers, especially those living in Europe: do you know a good online store to import Asian games from?