I just created a to-do list with all the final changes to the game. There is one thing some people have commented on which I don't really have a good solution for.
In the game, players find Polaroid photos. There are 9 in every level and they are somewhat of a collectible. Some of them tell a little bit of the story. Some of them give hints on how to find certain secrets. Some simply tell the players how to navigate.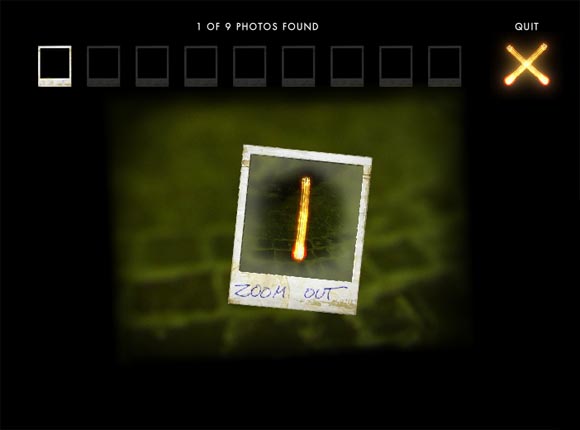 A first-time player finds their first Polaroid. It teaches them a gesture on how to zoom out.
The problem is that because the game is non-linear players often find Polaroids with redundant information. For example, each of the 4 level contains the same 3 Polaroids with navigation gestures. This is because players may chose any of the 4 levels as their first level and I want to make sure they always have the opportunity to learn the gestures. But once a player learns the gestures, they will encounter the same hints in the remaining 3 levels. Likewise with the hints. There is a good chance that players may find hints on how to find secrets they have already found.
Some beta testers suggested that it feels a bit underwhelming and repetitive and I can understand why. However I'm not sure if there is anything I can do about it. I was considering dynamically switching out the content of Polaroids depending on what the players already discovered. Sadly, this is out of the question now because I would need to generate so much more content. But even then, it doesn't really seem like a good solution to me. With collectibles, I find it important to be able to properly identify individual items. Otherwise, it is very difficult to receive hints from websites and other players.
What do you think? Do you think there is anything else I could have done or still can do?