Another dream coming true! Just yesterday I realized that TRAUMA was mentioned on Weekend Confirmed! They mention it in on episode 30 when Jeff Mattas from Indie Games Chanel visits them to comment on IndieCade. From all the games on the show, they just happen to also mention TRAUMA.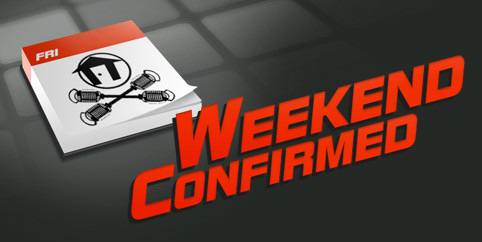 Of course the mention it only very briefly and have difficulties to convey the visuals verbally. But it is mentioned in the context of a discussion about Indie Games and how they explore the expressive potential of the medium. So I'm right where I wanted to be.
It's also quite meaningful to me personally. I started listening to the show's host, Garnett Lee years ago – back when he was running 1Up Yours. That podcast got me interested in listening to podcasts in the first place. After Garnett left I was always looking for a replacement but I never quite found anything that hit the spot. I was very happy when Garnett came back recently with Weekend Confirmed. Today I'm listening to A LOT of podcasts on a regular basis, but Weekend Confirmed definitely belongs the ones I enjoy the most. Listening to them talk abot my game… or rather not quite being able to talk about my game is unreal and very special to me. In the context of the podcast it competes with the one time at GamesCom when I actually met Garnett Lee on a party. Even though I'm pretty sure he doesn't realize that I'm the author of TRAUMA.
Just one request Garnett: the next time, please help an Indie put a link in the show notes.