Just wanted to write a small update. Work on TRAUMA is slowing down even more now that there are students at Cologne Game Lab. Not really happy with that either and I don't know what to do about it.
I was trying to spend the day on more photoshops. It's getting quite tedious with images containing a lot of street lamps, trees and lens flares – an incredibly time-consuming combination. Because of me trying to catch some sleep and general bad mood I ended up wasting most of the day. And it's the only day this week I could get some work in.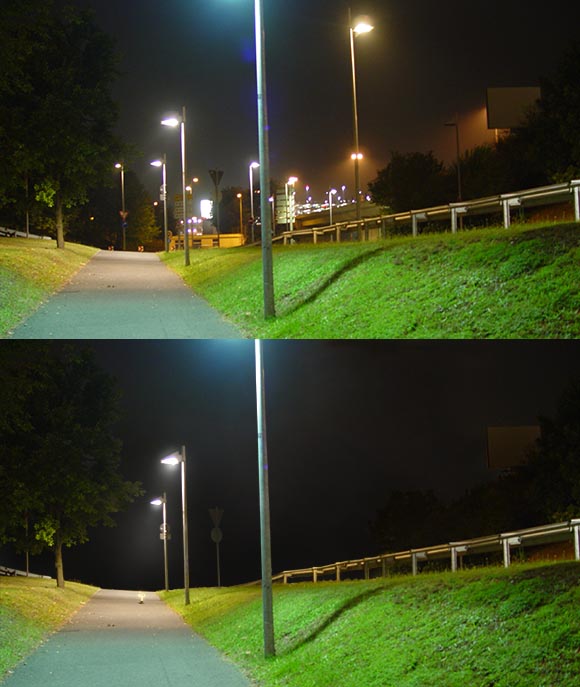 One of many photoshops that make me go bleh….
I got some work done after all but it feels like I'm wasting SO much energy on this. It's energy which I officially ran out of long time ago. Working on this game sometimes feels like this legendary Top Gear episode when they drive for 800 miles one one tank with an Audi A8. By the end of the trip Clarkson can't believe the car is still running even though the tank is seemingly empty. "What is this running on?".
And yeah it seems like TRAUMA didn't get anything at IndieCade either. At least I feel not quite as bad for not being able to go there. Maybe I should just simply do the same with EIGA?
Also two publishers I was negotiating the funding of an eventual retail/console release both turned the game down in the end. I knew that the industry was afraid of experiments but I always thought all the nominations would be a good remedy. Looks like I'm in this alone after all.
Sorry, for coming off so negative today. Actually I'm really happy for the IndieCade winrars. I'm especially glad to see VVVVVV and Spirits receive the extra attention they deserve. Good job Terry and Andreas + Mattias!